WIELAND TRAINING
COMPREHENSIVE TRAINING WITH IN-PERSON, ONLINE, OR EXCLUSIVE SEMINARS
IMPARTING PRACTICAL EXPERT KNOWLEDGE
We offer customized training, useful practical tips, free introductions, comprehensive seminars, and enduring advanced courses. Every one of our courses has practical relevance (regardless of duration or the like). Our experienced trainers will also answer any questions you may have, of course.
COMPREHENSIVE SEMINARS IN PERSON AND ONLINE
Our one-day or multi-day seminars will provide you with extensive specialist knowledge. From basic training to certification, our experts will support you professionally and address your individual requirements. This will enable you to put what you have learned immediately into practice.
We offer our seminars online or in person. In the online format, you will find yourself in a virtual interactive seminar room where you can participate in comfort from your own desk. The quality remains the same, of course. If you opt to attend our events in person, these take place either at our headquarters or in hotel conference rooms around the world.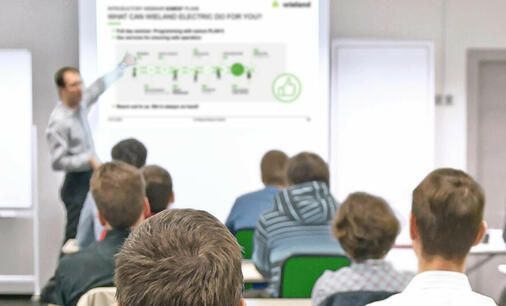 FREE WEBINARS
TOPIC INTRODUCTIONS AS WEBINARS - FREE AND ONLINE
Our free webinars provide a condensed introduction to various topics. Within the space of an hour we will provide you with information on current issues relating to standards and product highlights – this is uncomplicated and without obligation. You will be able to ask questions at any time, which we will happily answer during or after the webinar. If you want to delve even further into a training topic, we recommend that you take a look at our training schedule, where we offer various more in-depth seminars.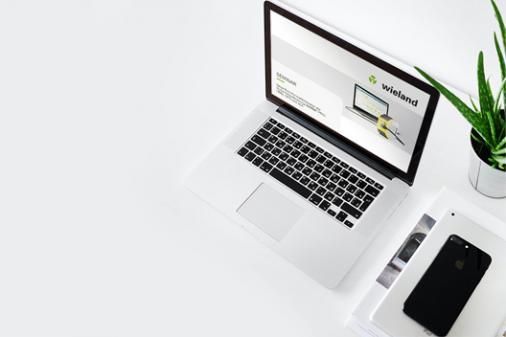 ON-DEMAND WEBINARS
Here you will find the available recordings of all previous webinars in one place.

ON-DEMAND WEBINARS
TRAINING IN DIFFERENT FORMATS TO SUIT YOUR REQUIREMENTS
SEMINAR TOPICS
Independent and product-specific seminar topics for a variety of industries
TRAINING LEVELS
Different training levels from beginner to expert
ONLINE AND IN PERSON
Online from your own desk or in person throughout Germany
VARIABLE DURATION
Free topic introductions as a webinar
Extensive one-day or multi-day seminars
How does a free webinar differ from the seminars in person or online?
The free webinars last one hour and provide an introduction to various topics. Participants can use the chat function to ask questions that will be answered at the end of the event. Registration and participation are non-binding. There is no cost involved. The seminars last longer, from several hours to several days, are fee-paying, and cover the seminar topic in detail. Trainers and participants can interact intensively within the seminars, including in relation to personal problems and issues. For this reason, the number of participants is limited. The seminars include a certificate of participation and comprehensive training documents. Catering is also provided for the in-person events.
Where can I find the Training Terms and Conditions?
The Training Terms and Conditions can be found here.
What prerequisites exist for the training?
The free webinars and the basic seminars do not require any special knowledge. For participation in the advanced seminars, we recommend some basic knowledge. The seminars are classified according to different levels, which reflect the prior knowledge required. Details of the prerequisites can be found on the respective registration pages.
Which training programs are TÜV-certified?
The training programs for certified safety experts are certified by the German Technical Inspection Association (TÜV). The corresponding exam can also be taken as part of this training. You will receive the TÜV certificate within the training after passing the exam.
I have not received the access data for an online seminar. Who can I contact?