Sensor PRO
EMERGENCY-STOPs
sensor PRO emergency-stops are used for reliable and safe stopping of machines and systems complying with the applicable standards.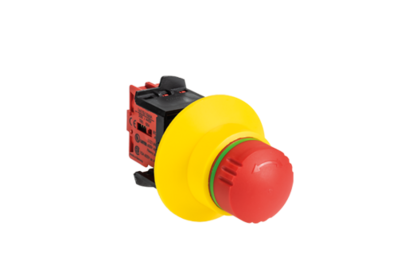 MODULAR, FLEXIBLE + ROBUST SAFETY COMMAND DEVICES
sensor PRO emergency-stops are robust safety command devices optional available with self-monitoring contact blocks to guarantee functionality according to safety standards. The modular system enables highest flexibility to meet any application request.