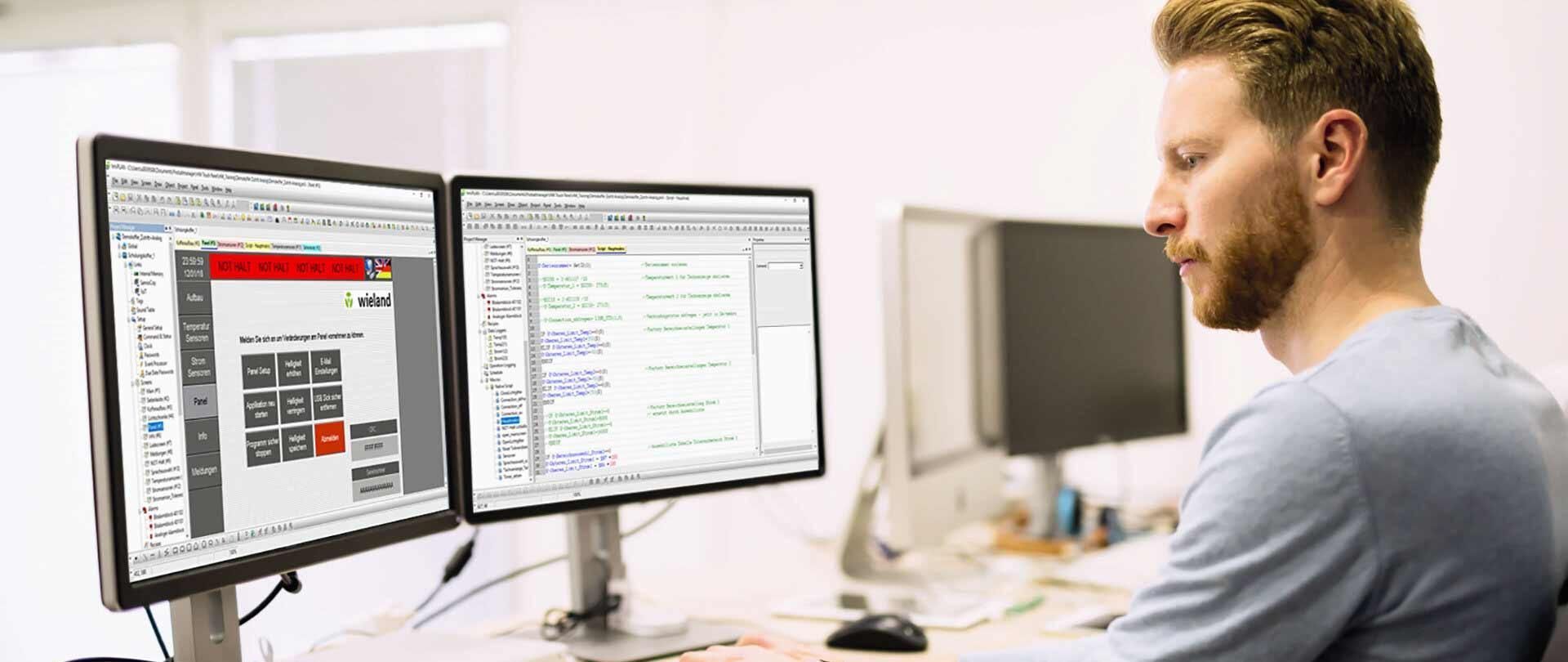 HMI PLAN
Simple operation of the HMI PLAN software for extensive visualization
With our HMI PLAN visualization software for our HMI-ECO touch panels, creating a machine visualization is now even easier and more intuitive.
Your benefits:
Project structure for several applications or machines
Free image database
Easy conversion to other display sizes
Non-volatile memory for remanent data
User and password management
Alarm concepts with e.g. E-Mail
Data logger, recipe management and more ...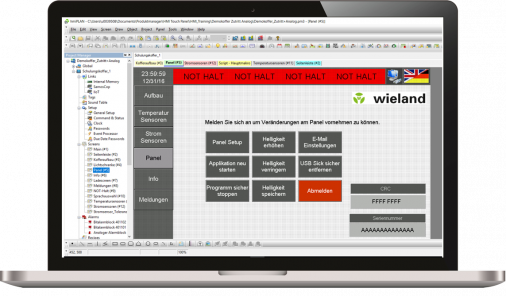 PERFECT MATCH
Perfect and compatible solution package with HMI-ECO and the safety controller samos® PRO COMPACT
Communication via integrated Ethernet or Modbus TCP
Simple programming with HMI PLAN via Ethernet or USB
Matching IP addresses
Special drivers for samos® PRO COMPACT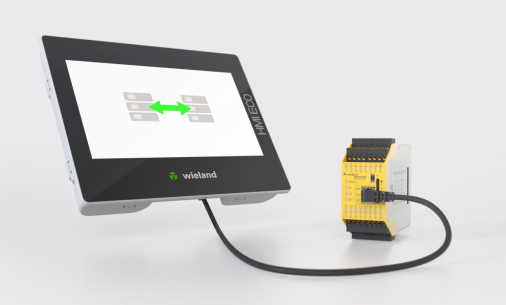 SEAMLESS DATA EXCHANGE
Easy exchange of variables and addresses between samos® PLAN 6 and HMI PLAN
Time saving through export/import between samos® PLAN 6 & HMI PLAN
Avoiding application errors through identical variable names and addresses
Simple commissioning with default parameters in HMI PLAN
Switch between Modbus TCP Master or Slave with one click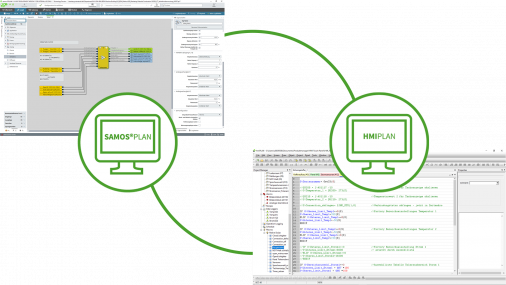 FLEXIBLE COMMUNICATION
PLUG&PLAY software drivers for common control systems enable flexible communication and fast connection
Built-in software drivers for more than 40 manufacturers
Siemens LOGO, S7 200, 300, 1200 and 1500
Rockwell Compact-, Control-, MicroLogix etc.
ADS for Beckhoff TwinCAT 2/3
Toggle master or slave mode with one click
6 parallel connections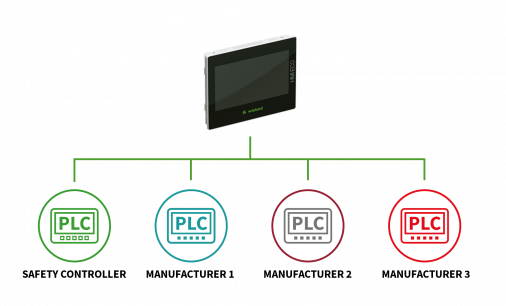 HMI ECO TOUCH PANELS
Thanks to its universal interfaces, the HMI Eco Touch Panel is compatible with more than 40 PLC and device manufacturers. Ethernet, USB host and USB client connections and a serial interface are available.