INDUSTRIAL ETHERNET
Unmanaged Industrial
Ethernet Switches
Unmanaged Ethernet Switches are the ideal solution for regulated data management in small networks with manageable data volumes.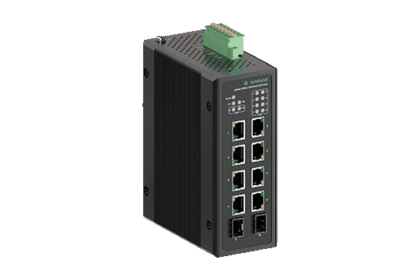 EASY NETWORK CONTROL
Unmanaged Ethernet switches are the ideal starting point for industrial connectivity. Our devices guarantee a reliable and efficient data transfer in your network by supporting standard features like auto-negotiation, auto-crossing, and flow control to ensure an automatic adaption to widely varying transmission speeds. They do not need any type of configuration or programming and can therefore directly be applied in your application. The wide range of switches (with different port numbers, housings, PoE, norms & approvals) are designed to match your expectations in even the harshest environments and most challenging applications.