GESIS® RAN - distribution boxes
These Distribution Boxes enable decentralized installation of the electronics close to the load. The range of applications extends from pure energy distribution in buildings to building automation and through to industrial plants.
SMART DISTRIBUTION BOXES FOR FLEXIBLE BUILDINGS.
Wieland is your experienced and reliable partner for efficient, pluggable and decentralized electrical installation. Among our distribution boxes you will find the smart and practical solution for your project or business. From power and signal distribution to I&C applications and complete room solutions - we have just what you need.
Our solutions enable short planning and realization times and allow optimized construction processes through prefabrication and configuration. During the planning phase, we naturally respond to your individual project-specific wishes.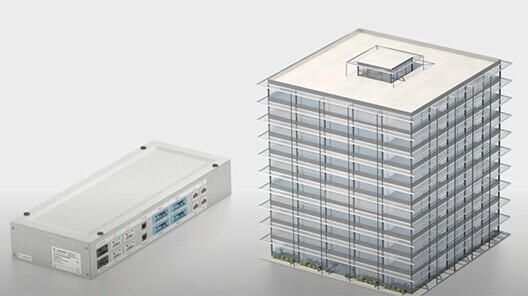 AREAS OF APPLICATION FOR OUR DISTRIBUTION BOXES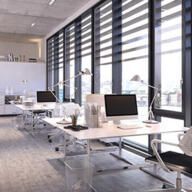 Offices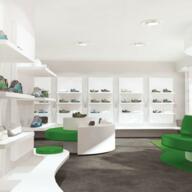 Retail - Shops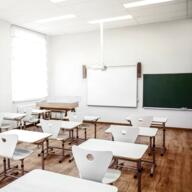 Education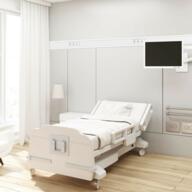 Hospitals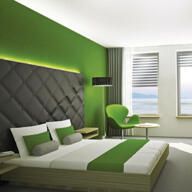 Hotels
In order to achieve climate targets while saving resources and costs, the energy efficiency of buildings is playing an increasingly important role in new construction and renovation. In addition, the transformation to smart buildings requires flexible, communication-enabled systems and products. Here, decentralized electrical installation has proven its worth: Our distribution boxes offer the necessary installation space for pluggable installation - for the most diverse applications in the most diverse areas of use:
Office building
Administration building
Retail - Shop
Airports
Schools / Educational institutions
Hotels
Our distribution box can be used wherever high demands and harsh environments meet - so even moisture is no problem for our technology.
WHAT DISTINGUISHES CENTRALIZED DISTRIBUTION FROM DECENTRALIZED DISTRIBUTION?

| | | |
| --- | --- | --- |
| | CENTRAL DISTRIBUTION - THE ELABORATE PRACTICE | DECENTRALIZED DISTRIBUTION - THE SMART INSTALLATION |
| ENGINEERING ROOM | 100% | approx. 50%* |
| LINE LENGTHS | 100% | 30%* |
| TRACE WIDTH | 100% | 60%* |
* Values from many years of experience
| | |
| --- | --- |
| Time | 100 |
| Time + Material | 100 |
| Fire load | 100 |
| | |
| --- | --- |
| Time | 54 |
| Time + Material | 68 |
| Fire load | 33 |
The Wieland distribution boxes, ic compliance to IEC 61439, together with our installation connector systems, in compliance to IEC 61535, as well as its system components form the nervous system of a building for decentralized electrical installation. From decentralized energy, signal and data distribution to distribution boxes for smart buildings, we offer the right solution.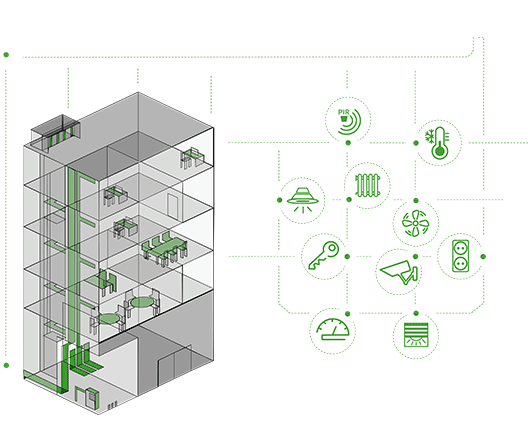 YOUR ADVANTAGES AT A GLANCE
WHAT OUR DISTRIBUTION BOXES OFFER
APPLICATIONS DECENTRALIZED INSTALLATION
Workplace supply
Energy and data distribution
Lighting and blinds controls
Building automation
Room automation
and many more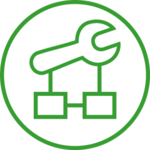 PLANNING
Small units that can be planned effectively
Reduction to a few different types per construction
Individual design
No need for terminal diagrams of individual wires
Promotion of a clear management structure
Reduction of total line lengths
Support from Wieland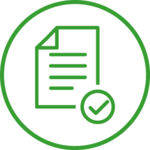 INTERFACES BETWEEN THE EXECUTING COMPANIES
Simple separation of cabling, assembly and commissioning due to pluggability
Clear visibility of responsibility boundaries
Possibility of good company coordination
Simple design of the construction process - from cabling to commissioning
Simple analysis possible in case of error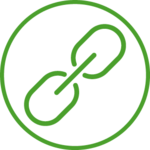 SAFE INSTALLATION
High degree of industrial prefabrication
Pre-integration and clear interfaces
Hardly any documentation work
Short assembly time
No installation errors, thanks to the coding of the plug-in system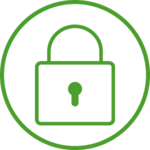 OPERATION
Changes easily integrated
Support for fault localization through pluggability
Troubleshooting through rapid replacement of the functional units
Easy attachment of extensions with good pre-planning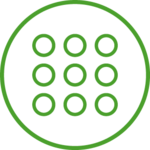 CONFECTION FOR THE FIXTURES
SPACE FOR ANY ELECTRONICS
We mount any electronics in the manifolds!
Provided MSR or automation devices from third-party manufacturers
Wieland power supplies and surge protection
Terminal blocks for wiring
MCB/RCB
Customized solutions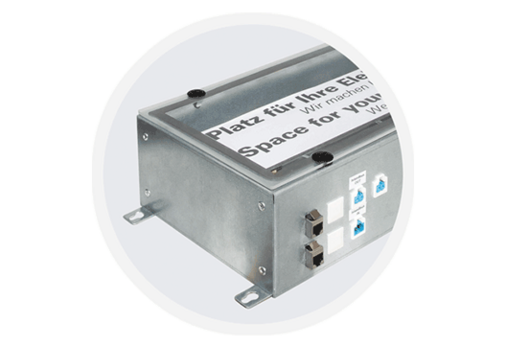 INSTALLATION OF THE DEVICES
All options are open here, and the design depends on the components used.
On mounting rails of various profiles (H, G, C) flush with floor or elevated possible
Direct mounting to the manifold bottom
Mounting riveted or screwed to support plates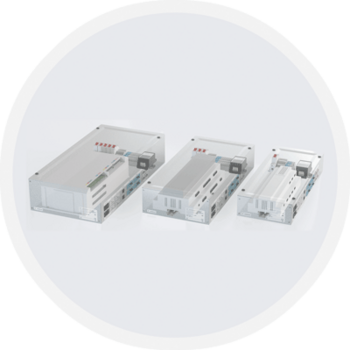 THERMAL LOAD
When installing devices with increased power loss and heat dissipation, ventilation openings may be necessary.
ACCESSIBILITY OF THE DEVICES
The internals must be accessible for commissioning, operation or troubleshooting.
Opening the lid
Protruding through the lid
Standing through and covered with a flap
Sealable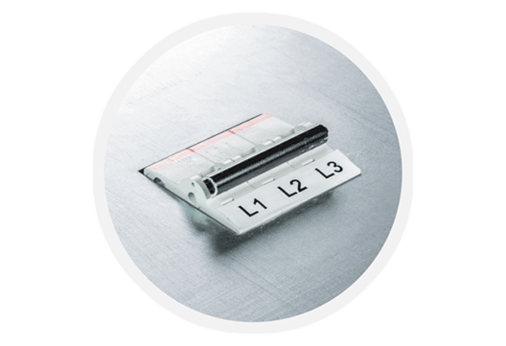 OVERVIEW DISTRIBUTION BOXES - PRODUCT FAMILY
We offer our robust distribution boxes in various designs. Of course, we are happy to advise you at any time to help you choose the right variant for your requirements:
This distributor accommodates all components of the MSR technology that are necessary for a floor area. In doing so, we work closely with the MSR contractors on a construction project.
This covers defined areas with I/Os for the automation of light, blinds and room temperature. All I/Os of a room unit are included and can be supplemented e.g. by power supplies.
DISTRIBUTION BOX RVG
Flexibility in all areas.With our empty housings we offer you the maximum possibilities for your installations. You choose the right housing for you from our standard program and supplement it with flange plates to match your required interfaces.
Consolidation Points provide the decentralized distribution point to move from fixed to pluggable installation. The consolidation points are available as pure energy or pure data distributors, but also combined. If necessary, it also records FI/LS.
Distribution Box SPZ
The distributor is particularly suitable if it can get a little damp in its environment. If the plastic housing is from a standard delivery program, all necessary components can be installed.
This distributor can be used, for example, to quickly electrify exhibition stands and ensure safe, reliable power distribution. Thanks to our gesis® and RST® installation connector systems, the power distributor can be installed according to the plug&play principle.
This variant of the distribution box is used mainly in the field of school renovation/new construction. The service pole is the link between the electrical installation and your requirements for modern room automation.

Further information on the individual variants can be found on the following product pages.
DISCOVER THE DIFFERENT COMPONENTS & MATERIALS
1. PLANNING SUPPORT
From conceptual design to tendering - Our experienced employees also accompany your project on site
Dimensioning planning
Design and definition of electrical interfaces
Installation planning
Fastening design
2. TENDERS
Where necessary, we work with our customers to draft the necessary tender texts.
For public tenders in neutral wording
In text form (.txt or .docx)
In GAEB
By arrangement also in other formats
3. EXECUTION DOCUMENTS
The necessary documents for the distributors are made available digitally - also in other forms at the customer's request. This saves our customers a lot of detailed work.
Mechanical assembly diagrams
Electrical wiring diagrams
Parts lists
4. BUILT-IN COMPONENTS
Functional components such as protective switchgear, automation devices and power supplies must be installed in the distribution board.
Many of our customers, especially from the building automation industry, place their electronics at
Wieland supplements the distributors with active and passive components to form functional units
5. PICKING DELIVERIES
To meet construction schedules, we can pick the manifolds along with other components and deliver them to the job site on time.
For predefined units, e.g. Floors
Distribution Boxes including external cables, connectors, etc.
Pre-assembled, external field devices (valve actuators, dew point monitors...)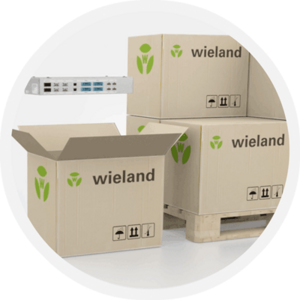 6. CE MARKING, CALCULATIONS, STANDARDS, PIECE TESTING
The distribution boxes are manufactured and unit-tested in accordance with the applicable standards and guidelines.
Unit testing
CE marking on customer request
EMC consideration
IP protection type consideration

7. LABELING + INSCRIPTION
Labeling inputs/outputs and applying labels or identification numbers is essential for the creation and operation of equipment.
Lettering individual
Application of e.g. Built-in or preset device IDs
Application of AKS
Barcode or QR code creation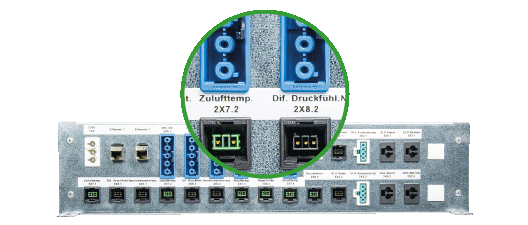 FLEXIBILITY IN THE LAYOUT
"Our smart distribution boxes allow individual rooms or entire office floors to be reallocated after the fact!"
ROBERT GERHÄUSER,
HEAD OF SALES GERMANY BUILDING INSTALLATION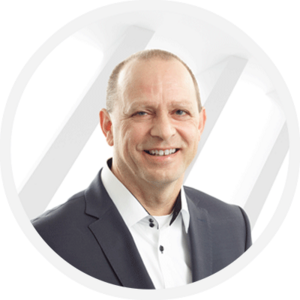 WIELAND Distribution Boxes - THE BLACK BOX FOR YOUR APPLICATION
"Wieland distribution boxes support a smart building down to the installation level. They ensure easy decentralized handling of the automation systems needed to increase energy efficiency and help ensure that the electrical installation also earns the title of Smart Building Ready."
TOBIAS HENNEMANN
PRODUCT MANAGER BUILDING SOLUTIONS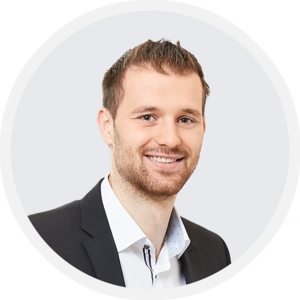 What are the advantages of decentralized installation?
Decentralized installation enables fast commissioning thanks to simple project planning and short installation times.
Retrofits are flexible thanks to simple and future-proof structures.
More net usable space, due to smaller equipment rooms. Thanks to decentralization, the automation electronics are not located in the main distribution.
Three-phase power supply up to just before the consumer, this increases energy efficiency.
Room automation devices are located in the respective room, fuse elements (MCB/RCB) directly on site.
What is a distribution box
A distribution board is a switchgear combination according to IEC 61439. The Wieland distribution boxes accommodate all required components of the electrical installation as well as building automation on a project-specific basis. The distributor boxes can be viewed as a black box that provides the appropriate interfaces to the field and management levels.
What do I need to consider during installation?
Unlike conventional installation, you can lay the lines first and install the distribution box at a later time.
The robust sheet steel housing protects the sensitive electronic built-in devices even in a harsh construction environment.
The manifolds can be mounted on walls, ceilings and floors. For easy mounting, the attachment is made by means of keyholes placed in tabs.
The pluggability of the installation makes it fast, easy and safe.
Mismating is avoided thanks to the coding of the installation connector systems.
Do the distribution boxes have a CE marking?
Our distribution boxes are CE certified.
Can this CE marking expire?
Opening the system manifold does not invalidate the CE marking. However, if you make changes to the distributor, such as to the conductor cross-sections, the certification will expire.
What tests do the distribution boxes undergo?
The distribution boxes are subject to a type test, which includes EMC, temperature, IP, the IK test and the corrosion test. In addition, a routine test is carried out, which consists of a visual inspection, a short-circuit and polarity reversal test and a continuity test.
A functional test can be performed at the customer's request.
How is commissioning, maintenance and repair carried out?
If required, the distributors are delivered to the construction site fully parameterized and can be put into operation directly without any further on-site measures.
The functional test is carried out by means of test plugs.
The pluggability of our distribution boxes means that individual components can be easily replaced.
Are the distribution boxes fit for the future?
Due to our pluggable electrical installation with the gesis® installation connector system, the distribution boxes can be replaced easily and quickly. The existing infrastructure is used for this purpose.
From the idea to the project (7 steps)
1. IDEA
Innovative solutions are required for future-oriented building planning. A decentralized and possibly pluggable installation offers you a lot of flexibility and should be considered.
2. CONCEPTION
For presentation to builders or decision makers, we will be happy to prepare a concept for you.
Technical Contact:
Tel. +49 951 9324-996 / E-Mail: building@wieland-electric.com
Contact your local contact via our head office
Tel. +49 951 9324-0 / E-Mail: info@wieland-electric.com

3. CONCRETIZATION
You are already in the preliminary/design phase: We support you in the implementation of your concrete planning up to the cost estimate and finally to the tender.

4.TENDERING AND QUOTATION
As soon as the tender is on the market, the executing companies receive the quotations from us - and can apply for the execution .

5. ORDER
The executing company confirms the correctness of the planned execution by signing the manifold plans .The production of the manifolds is initiated.

6. DELIVERY
The piece-checked distributors, possibly with additional commissioning, are delivered to the desired address as agreed.

7. FURTHER SERVICE
If further aspects should arise, our team on site and in Bamberg is available foryouat any time .

Procedure for you as a planner
What does a building installation with our products mean for you?

1. BASIC OVERVIEW
First of all, a few basic questions should be clarified.
What functions are to be integrated?
What electronics will be used?
Which room units will be controlled?
What construction space is available or will be needed?
Will the plant installation be pluggable?
2. CONSULTATION APPOINTMENT
Contact us and arrange a consultation appointment with us. During this appointment necessary details can be clarified. The goals of the appointment include the specification of the distribution box, the definition of the tender text and a cost estimate.
But we will also talk about the following points:
Determination of the electronics and internals
Determination of the connection type
Planning the distributor size and material
Optimization of distribution variants and quantity structures
Determination of accessories such as connectors or assembled cables
3. TENDER
You tender the manifolds and accessories.
You receive a cost estimate from us
We compile the tender texts - with pleasure also neutrally
We handle the queries from installers
4.EXECUTION
The executing company orders the required components.
Appointment of the Wieland project manager
Preparation of the layout plan and EPLAN
Final approval of the distributors by signature of the executing company
Production and routine testing of distribution boxes in accordance with applicable standards and guidelines
Handover of documents and plans to the contractor
Procedure for you as executor
What changes in the installation and the process?

1.EXCELLENCE
You create the cost calculation.
Requesting a quotation from Wieland in accordance with the invitation to tender
Possible need for more precise specifications
Preparation of a net offer in case of an individual customer solution
2.FINAL DISTRIBUTION
After placing the order, order the distributor boxes.
Appointment of the Wieland project manager
Determination of structure and wiring - in coordination
Striving for optimization on the basis of real conditions
Discussion of the delivery and logistics
Drawing preparation by Wieland Electric
Release for production by customer
Possibly sampling
3. MANUFACTURE AT WIELAND
The manifolds are manufactured at Wieland according to the agreements.
Processing and, if necessary, coating of sheet metal (plastic)
Installation and wiring of electronics and other devices, labeling of distribution boards
Unit testing of the manifolds
4.DELIVERY
The distributor boxes will be delivered to the desired address as agreed.
Commissioned delivery of the manifolds with further components
Timely delivery by freight forwarder to the desired address
What services do the distribution boxes include?
The software and hardware are parameterized according to customer specifications. Furthermore, labeling and commissioning takes place. Possible products from third-party systems can be integrated. In addition, we will be happy to advise you on the overall concept of decentralized electrical installation.
Do I also receive the tender texts from Wieland?
Yes, the tender texts are designed according to the common agreements.

YOU RECEIVE FROM US:
Tender texts with direct reference to Wieland Electric
Neutralized tender texts
Tenders in the appropriate formats Word and GAEB, other formats on request
What are the possible areas of application?
Our distribution boxes are available in a wide range of designs, so that we can cover both indoor (IP2x) and outdoor (IP6x) applications.
What is the condition of the housing?
As standard, our distribution boxes are made of 1 mm sheet steel. For the lid, you can choose between steel plate and acrylic glass. Other materials and coatings for housings and lids are available upon request.
The housing size is customizable to meet your requirements. At the same time, we take advantage of standardization.
Can I determine the color of the manifold?
Yes, the Wieland distribution boxes can be colored according to your wishes.