INDUSTRIAL ETHERNET
WIENET SWITCHES
You require a high-quality network infrastructure to build your secure and stable network that is ideally suited to your requirements and enables error-free communication.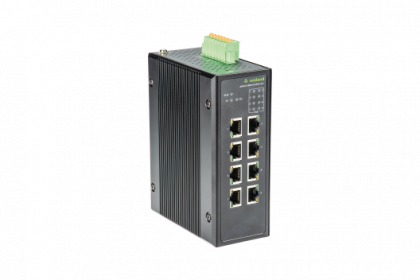 UNMANAGED SWITCHES
Getting started with Industrial Ethernet is easy with wienet Unmanaged Switches. Suitable for industrial use, wienet switches meet all the following requirements - even in continuous operation.
Quick and easy commissioning
Suitable for small networks and low amount of data
Use in delimited areas
Simple interface conversion
Cost-effective
Unmanaged Fast Ethernet Switches
wienet UMS series
Requirements
First Industrial Ethernet application or small networks
Few network participants and low data flow
Cost-effective solution
Fast installation through plug & play
Features
Communication between Ethernet-enabled devices
Fixed configuration
Connection of edge devices in network outlets
Redundant power supply
Optional with Gigabit ports and PoE+ support (UMS-G series)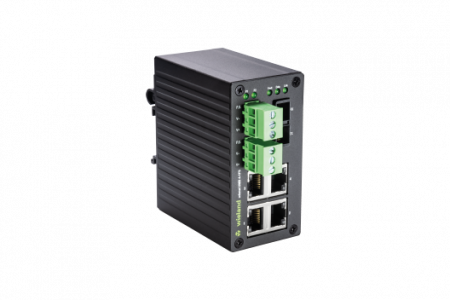 Unmanaged Advanced Gigabit Switches
wienet UMS-A series
Requirements
Small, independent networks with few participants
Fiber optic applications: large transmission distances and high bandwidths
Rough industrial environment
Avoids a separate power supply
Features
Power over Ethernet Voltage Boost for PoE+ applications (no separate power supply required)
Multifunctional SFP ports for flexible fiber optic applications
Operating temperature from -40°C to +75°C
Redundant power supply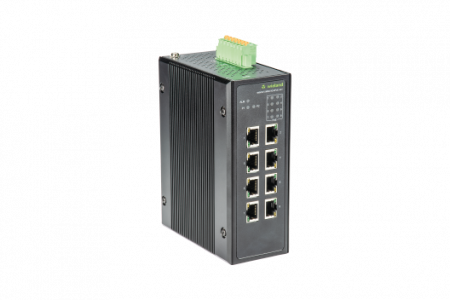 MANAGED SWITCHES
For the best control of your Industrial Ethernet network and fault diagnosis of your data communication, our wienet Managed Switches are the best choice. We offer you the following functions.
Remote diagnostics
Integration into monitoring system
Detailed evaluation and reporting of internal statistics
Monitoring and fault detection
Prioritization of LAN traffic
Industrial Protocol Switches
wienet FS-Serie
Requirements
Industrial Ethernet network available (Profinet or Ethernet/IP)
Information about the status of the network
Integration in automation environment
Rough industrial environment
Features
Diagnostics about quality and utilization of the network

Via LEDs, web interface, SNMP, bus protocol and relay alarm outputs
Up to Ethernet device level and port level

Redundant power supply with wide voltage input (8.4 to 52.8 V DC)
Operating temperature from -40°C to +75°C
Error free installation through marking with fieldbus logo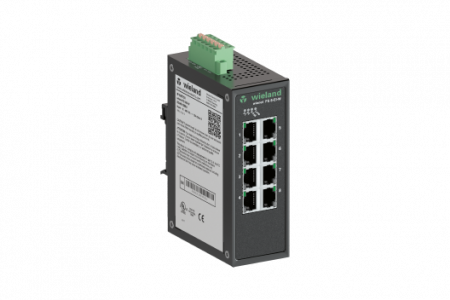 Managed Fast Ethernet Switches
wienet L2MS-Serie
Requirements
Large networks with many participants
Need for highest network availability with fast recovery
Industrial Ethernet network (Profinet to CC-B or Ethernet/IP)
FO application available
Rough industrial environment
Data with real-time request completion
Features
Ethernet packet prioritization
PoE+ support
EMC Level 3
Redundant ring topologies with recovery time of max. 20 ms
Redundant power supply with wide voltage input (9-57 V DC)
Diagnostics via LEDs, web interface, SNMP, bus protocol, and relay alarm outputs
Operating temperature from -40°C to +75°C
Precision Time Protocol
Optional Gigabit ports (L2MS-G series)