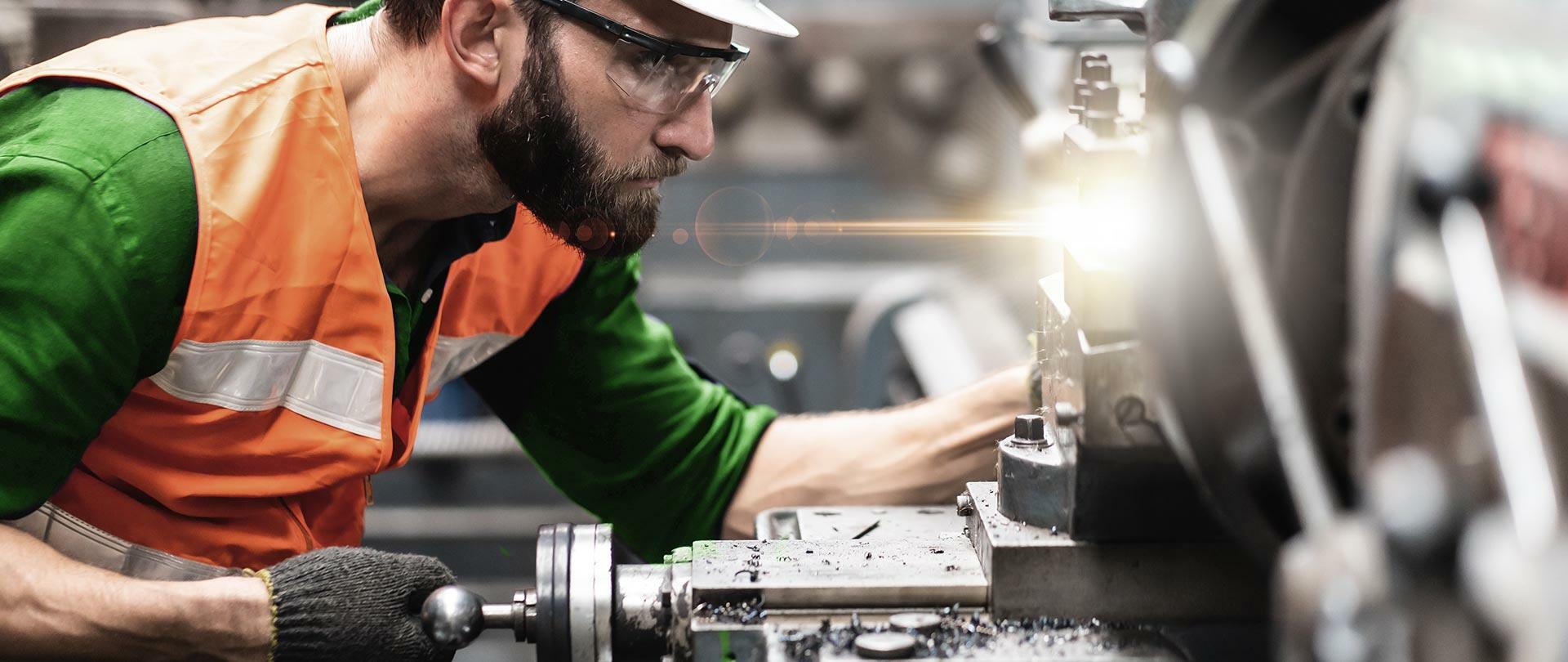 20 YEARS OF MACHINE SAFETY
AT WIELAND ELECTRIC
For 20 years, Wieland Electric has ensured top-notch safety for industrial machinery to manufacturers and operators. Join our celebration with free, product-neutral consultations with our experts. Book now!
Book a consultation now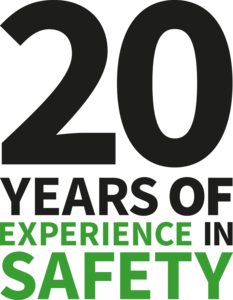 20 YEARS OF FUNCTIONAL SAFETY: RELIABLE, TAILORED + GUARANTEED SAFE.
To celebrate this important milestone, we are extending a special opportunity:
Combinded 40 minutes of product-neutral consultation with one of our safety experts at absolutely no cost.
In honor of our 20th anniversary, we want to make this experience even more valuable for you. The consultation will be conducted virtually via Microsoft Teams, ensuring your convenience and safety. We understand that time is valuable, which is why, in addition to our usual 20-minute consultation, we are thrilled to offer you an extra 20 minutes of consultation time, symbolizing our 20 years of commitment to safety excellence.
Take advantage of this opportunity to ask us your individual questions – whether they pertain to retrofit measures, safety applications, or the new machine ordinance, our experts know it all! Make the most of this exclusive opportunity to gain a deep understanding of your safety needs and secure your extended consultation now.
SOLUTIONS + PRODUCTS
FOR MACHINE SAFETY
We are here to support you every step of the way to a safe machine, starting from conducting risk assessment, developing the safety concept, and selecting the appropriate safety-relevant components, all the way to verifying documentation. Using a holistic approach, we put together a tailored package to meet your compliance needs.
COMPREHENSIVE MACHINE SAFETY SUPPORT
SAFETY SERVICES
Our trained and experienced safety specialists support you every step of the way to a safe machine. Our services include on-site evaluations, risk assessment, safety design, validation plans, and the creation of the documentation required for the declaration of conformity.
SAFETY TRAINING
We offer basic functional safety training, as well as internationally accredited, TÜV-certified training for experienced professionals. Become a certified machine safety expert or learn to use software tools such as Sistema. Training programs can be completed in-house or at one of our locations.

SAFETY SYSTEMS FOR PRODUCTIVE MACHINES
From the monitoring of standard functions such as doors and flaps to analog values ​​and press functions to blanking and muting - our portfolio offers exactly the functionality you need for your application. With scalable solutions, we offer tailor-made safety systems and accelerate the approval process for your machines with intuitive software tools and support services.
SAFETY SOFTWARE
Samos® PLAN 6 is a license-free programming software that enables simple and intuitive configuration of the samos® PRO safety controller. The user-friendly interface uses TÜV-certified function blocks for the verification, validation, and simulation of safety functions.
Learn More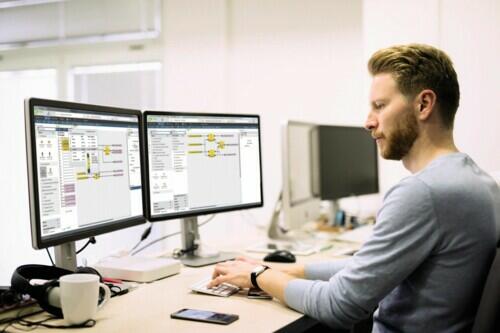 PRACTICAL MANUAL FOR FUNCTIONAL SAFETY
Experience knowledge at your fingertips. Our functional safety practical handbook offers simple guidance and easy-to-understand examples for designing safety solutions. Experienced practitioners and standards experts provide a comprehensive insight into the most important topics relating to functional safety. Application examples of safety circuits and Sistema calculations help maintain the longevity of your machine's operating lifecycle.
The manual covers EN ISO 12100, EN ISO 13849-1, and EN ISO 13849-2. Other topics include: the new aspects of the emergency stop, the use of electrical components with software without safety levels, Lockout/Tag-out (LOTO), and HRC.
BOOK MY CONSULTATION!
Machine Directive, validation, retrofit and co - Ask us your questions about functional safety in a direct exchange with our experts. In our free 40-minute format, we will help you with your concerns in a 1:1 discussion. Select your region and book your personal appointment directly!
LOOKING BACK ON 20 YEARS OF SAFETY AT WIELAND ELECTRIC …
ACQUISITION OF THE SCHLEICHER COMPANY
With the takeover of the company, Wieland not only expanded its product range with automation and relay technology but also its know-how in the field of factory automation - especially in the field of functional safety. This lays the foundation for the following 20 years of safety history at Wieland Electric.
FIRST MODULAR SAFETY SYSTEM SAMOS®
With the first specially developed safety system, samos®, Wieland sets the new standard for modularity in safety solutions. The brand name samos® stands for Safety Modular System and describes the new expandable safety controller. Able to accommodate a single machine to a more complex set-up by the addition of expansion modules s. Functional modules that are sensibly coordinated and can be combined with one another replace individual solutions. The security system at that time could be configured with a screwdriver and expanded as required. The product group offers maximum performance in the smallest of spaces and has proven itself to this day.

SAFETY SWITCH SMA
Safe sensors that withstand heavy dirt and chemicals! Thanks to the high degree of ingress protection, IP67, the SMA magnetic switches are particularly well suited for use in challenging environmental conditions. In addition, they are vibration proof and resist a high degree of wear and tear, giving you the most use out of your safety switch.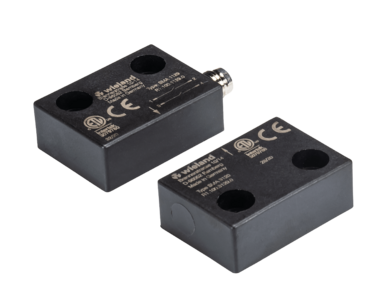 EMERGENCY STOP BUTTON SNH (EMERGENCY STOPS)
The first step towards a complete solution: Wieland Electric is expanding its product portfolio to include the SNH series of emergency stop buttons. These ensure the safety of man and machine and offer users time and cost savings thanks to their quick and easy installation. The use of high-quality materials guarantees a long service life and reliable function. The rule of thumb "at least one emergency stop per machine" proves that the buttons can be used in almost all applications across all industries.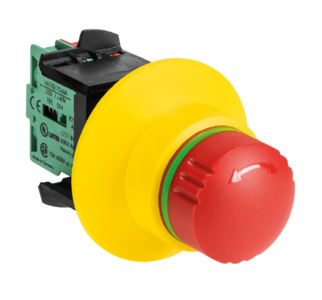 NEW GATEWAYS FOR SAMOS® + STANDSTILL MONITOR SNS
With four new gateways for Profibus-DP, Profinet-IO, Ethernet/IP, and Modbus/TCP, Wieland is introducing integrated system solutions in the field of safe machine automation. The module enables the transmission of system information for diagnostic purposes (input level, error, and status information, etc.) to other bus participants, e.g. a higher-level controller.
The 4084K standstill monitor from the SNS device family has safe internal logic for monitoring safety functions. With its safety relays from the safeRELAY family, Wieland offers its customers tailor-made solutions for individual safety functions and simple applications. The monitor ensures safe monitoring of the frequency of a signal and safely switches off the machine in the event of dangerous movements. Due to its independence from the drive technology used in the machine, the device is particularly suitable for retrofit applications in existing machines or systems.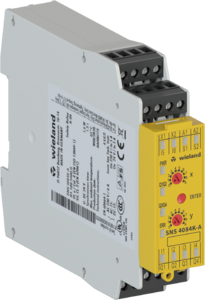 SAFETY SWITCH SIN & SMS
With the mechanical safety switches of the SIN and SMS series, Wieland is introducing two robust and compact switches to its SENSOR PRO product family. The interlocks are used to monitor the position of movable, separating protective devices and prevent the unintentional opening of safety doors or flaps.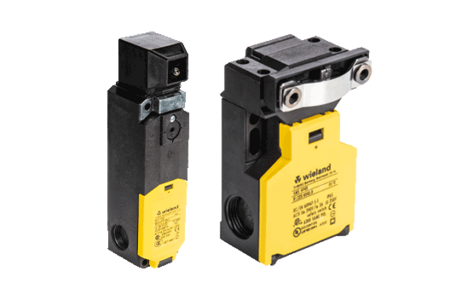 SAFETY RELAY SNO 4083KM
The smallest safety relay of the SNO device family to date measures only 22.5 mm and can be used universally due to its variety of functions: from classic safety tasks in mechanical and plant engineering to applications in elevator construction or in controls for industrial combustion systems - the relay covers almost all applications. The universal relay also scores with fewer connection lines, which in turn saves time and money when it comes to wiring, and also has intelligent diagnostics of the operating status of the device.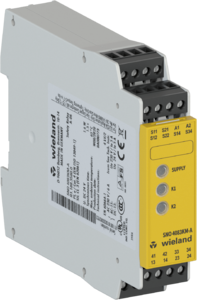 STRUCTURE OF THE SAFETY SERVICE TEAM
To answer our customer's need for a complete solution, Wieland created the safety service team. By hiring some of the world's best functional safety experts, Wieland can now offer a comprehensive training and service program. The safety experts of the Safety Service Team conduct training sessions, seminars, webinars, and certification courses. In addition, they support customers both in the implementation of the CE process, and with safety-related concerns throughout the entire life cycle of a machine. With extensive services and concentrated specialist knowledge - from currently applicable standards and guidelines on safe and efficient security concepts through to retrofitting.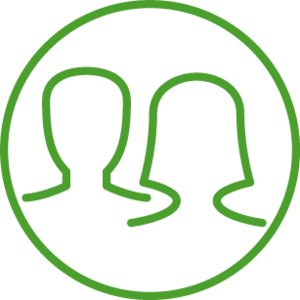 THE NEW SAFETY CONTROL SAMOS® PRO COMPACT – SMALL, DIVERSE, AND SCALABLE
In the future, costs and competitive pressure can only be managed with efficiency and time savings. With the launch of the modular, programmable safety control samos®PRO COMPACT, Wieland is setting a new standard in the field of safe machine automation with maximum performance with the smallest footprint and is providing first-class added value with special TÜV-certified libraries. Thanks to its compact design, the safety controller saves space in the control cabinet and also supports all common industrial Ethernet protocols. The number of inputs and outputs can be easily expanded to over 100 I/O, making the controller ideal for both single machines and complex set-ups.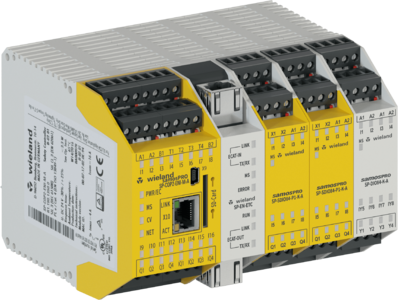 INTRODUCING SAFETY LIGHT GRILLES + SAFETY LIGHT CURTAINS
With the SLD series safety light grid and the SLC series safety light curtain, Wieland is introducing a series of optoelectronic safety devices to the SensorPro product family. While the light grids are suitable for the non-contact protection of hazardous areas and for personal protection on machines and systems, the light curtain offers access protection for fingers, hands, and arms on machines. Especially with frequent interventions in the production process, users benefit from the blanking and muting functions of the devices.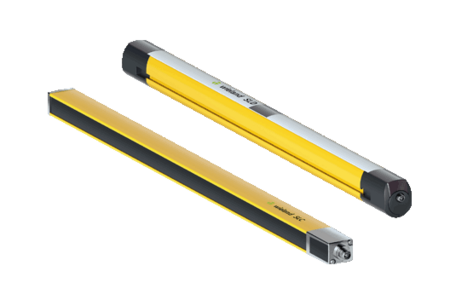 CERTIFIED ELECTRICAL SAFETY ENGINEER (CESE)
If you want to implement functional safety, you need qualified people: With the TÜV-certified course, Wieland offers recognized certifications for designers, developers, maintenance personnel, safety officers, and those responsible for mechanical engineering. The seminar conveys the necessary legal and normative basics to be able to evaluate the functional safety of a machine and to design and calculate safety functions. Further training enables companies to implement the CE process themselves in accordance with the standards.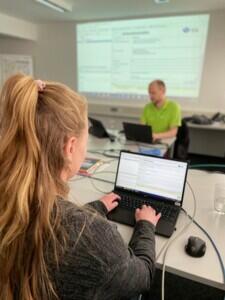 TRAINING LAUNCH: FUNCTIONAL SAFETY
In addition to the TÜV-certified training, Wieland now offers specific seminars for different topics and target groups. From the legal basics for managing directors and those responsible for occupational safety to software validation for advanced users and retrofit seminars, the experienced team of trainers imparts practical knowledge about machine safety. Wieland thus offers its customers an extensive range of courses and expands the area of ​​activity of the Safety Service Team.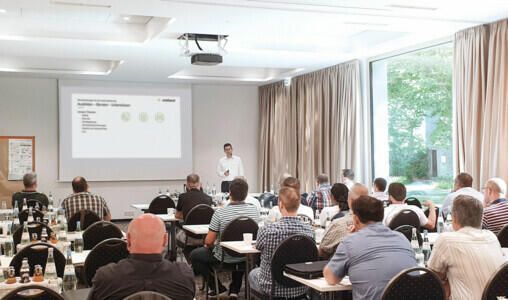 LAUNCH OF THE ANALOG SAFETY MODULES
With the new analog modules, Wieland is expanding the samos®PRO COMPACT safety controller to include monitoring of force, temperature, pressure, flow, distance, inclination, and flow rates. With ready-made libraries in the safety software especially for analog values, limits, ranges, ratios, and differences can be monitored and thus new, specific applications can be implemented easily and intuitively.
MORE ROBUST LOCKING & NEW CONNECTION TECHNOLOGY
Wieland Electric is expanding its portfolio of safety switches with a robust variant with flexible application options. The new switch of the Sensor PRO series SIN is characterized by a more robust design and more flexible connection options. The actuating head, which was made of plastic in the previous version, is now made of metal, which in turn has a positive effect on the service life of the heavily used component. In addition to the cable connection, the switch offers an M12 connection, which not only makes installation quicker but also safer, as this avoids wiring errors.