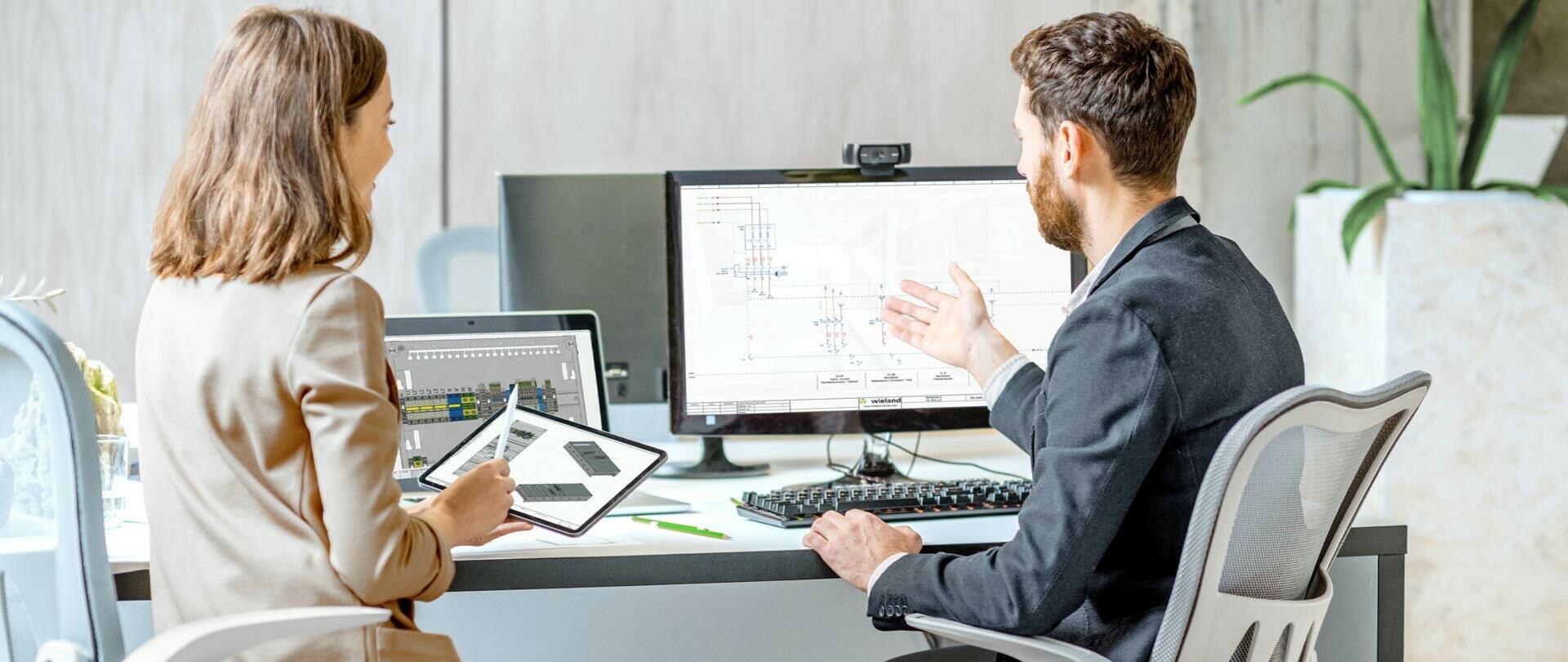 HELLO
ELECTRICAL PLANNER
Innovative technology, clever system solutions, competent support and more.
Welcome to
Wieland!
LEARN MORE
IMPLEMENTING PROJECTS ECONOMICALLY AND ON SCHEDULE
SIMPLE. WIELAND.
You bear the responsibility – we make it easier for you! With modern planning tools and product configurators, proven applications for all building types and requirements, further training courses and professional services for electrical planners.
LESS WORK
Structured, sustainable and precise planning even for requirements that go beyond conventional design and dimensioning.

You plan more efficiently, work more economically and finish faster.
OPTIMAL TENDERS
As little as possible, as much as necessary: comprehensible, meaningful and legally compliant. This way you are on the right side.
You simply create good, well thought-out and transparent tenders, ensuring that bids are in line with requirements and that there are fewer change orders.
ALL-AROUND SATISFIED BUILDERS
Innovative, sustainable concepts, delivered on time and planned and executed flawlessly – for a smooth project flow.
You implement individual wishes more easily and prove your expertise even in challenging projects.
SECURED CONSTRUCTION SITE PROCESSES
Pluggable, modular systems allow complex systems to be implemented with less manpower.
Despite a shortage of skilled workers, they ensure on-time construction completion and avoid installation errors.
OUR STANDARD IS PART OF OUR STRATEGY
The gesis® pluggable electrical installation system is a standardized interface for all trades of building installation and automation. Simple planning, clear structures, flexible room configuration and calculable time and project sequences ensure high execution quality. This shortens assembly times and reduces errors to a minimum. With well thought-out interfaces, wide-ranging connection technology, prefabricated line sets and mechanical coding, you save 70% time and 30% costs.
Discover the future of cabling with our whitepaper: Efficient, flexible and time-saving. Say goodbye to tedious baring, stripping and wiring and the "electrical tangle" in distribution and junction boxes. Get inspired now and download our whitepaper to discover the benefits for yourself!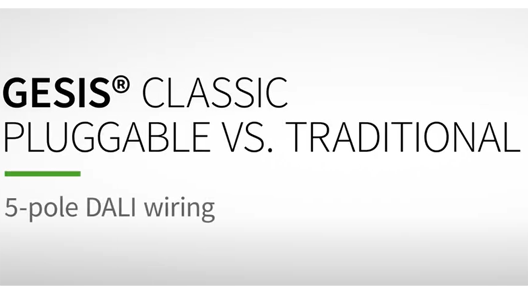 PLANNING ELECTRICAL SYSTEMS
Offices and business premises, production halls or prefabricated houses: Pluggable systems create clear conditions, reduce the amount of wiring required and offer more flexibility for extensions and modifications.
EXPANSION OF EXISTING SYSTEMS
Full control cabinets, technical rooms too small? Decentralized components allow flexible and space-saving extensions. Sub-distributions can be dimensioned smaller, fire loads are reduced.
Decentralized building automation
Integration of new sensors / actuators with pluggable connections
Permanently flexible solutions
REVITALIZATION OF EXISTING FACILITIES
Too many distribution and junction boxes, chaotic cable tangle? This can often be replaced by a pluggable, decentralized and smart electrical installation without any relevant structural adjustments – for more clarity, more structure and less line losses.
Renewal of infrastructure and electrical cabling
Decentralized building automation
Decentralized room automation
PLUGGABLE, DECENTRALIZED, SUSTAINABLE
CLEARLY STRUCTURED, FLEXIBLE AND RESOURCE-SAVING
As an electrical planner, you are challenged on a daily basis and must ensure safe and error-free installation despite scarce personnel, time and financial resources. With decentralized and pluggable electrical installation systems, you can plan new buildings more easily, quickly and flexibly or plan changes to existing buildings.
SIMPLY
PLUGGABLE
The fast and structured installation with industrially prefabricated components saves time and costs. The flexible modular system can be easily expanded or modified even after years. This keeps the installation flexible over the life of the building, even with dynamic area layouts.

PlUGGABLE ELECTRICAL installation
CLEARLY DECENTRALIZED
A complex power supply or room automation can be implemented more easily and efficiently with a decentralized cabling structure. This saves time and costs – not only in planning, but also in later extensions or adaptations.


DeCentraliZED INSTALLATION PHILOSOPHY
IMPROVED SUSTAINABILITY
A decentralized, pluggable energy supply with gesis® reduces the required total cable length by up to 80%. This means lower voltage drop, less material required and less waste generated thanks to reusable components.
ELECTRICAL PLANNING BY BUILDING TYPE
GESIS® – ONE SYSTEM FOR ALL BUILDING TYPES
Whether you as an electrical planner are planning the installation for a new high-rise building, for a hotel, a public building or private residential building: A pluggable electrical installation has decisive advantages over conventional cabling in every case.
ELECTRICAL PLANNING FOR
OFFICE BUILDINGS & HIGH-RISE BUILDINGS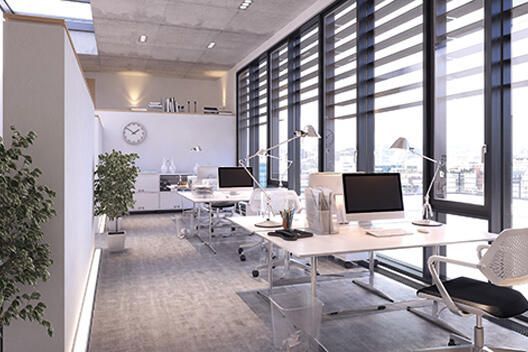 Classic office environments are rigid and not very adaptable, yet the world of work is changing ever faster. Modular connectors make it easier to make necessary adjustments in terms of size, functionality or automation.
ELECTRICAL PLANNING FOR
HOTELS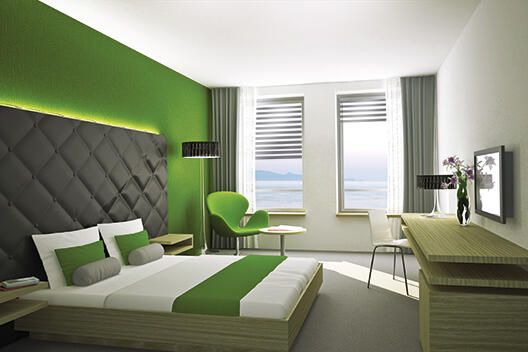 Hotel rooms are usually constructed and equipped in a comparable way. Standardized and pluggable electrical installation ensures faster and economical new installations and retrofits – with up to 70% less assembly time.
ELECTRICAL PLANNING FOR
EDUCATIONAL INSTITUTIONS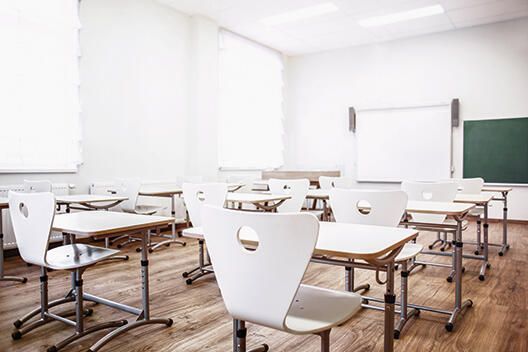 Many schools and other educational institutions are still in their infancy when it comes to digitization. A pluggable, decentralized electrical installation solves the dilemma and enables the self-sufficient supply of each room with power, data technology, media, etc.
ELECTRICAL PLANNING FOR
MODULAR CONSTRUCTION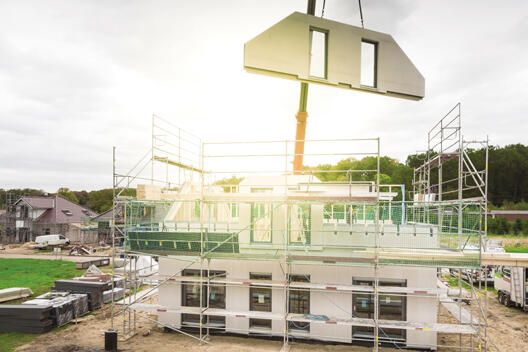 Whether smart home, building automation or simply an intelligent, future-proof electrical installation for all residential units: With our pluggable, modular solutions, you have the answer to all your customers' wishes.
Our electrical installation solutions are optimised for use in modular construction (e.g. prefabricated houses).
ELECTRICAL PLANNING FOR
PREFABRICATED HOUSES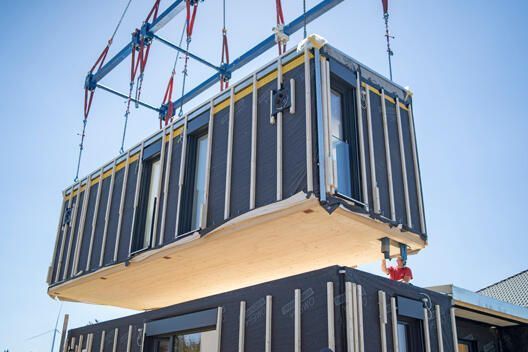 Pluggable system distributors, cables and distributor blocks are supplied pre-assembled. This means that everything can be assembled and installed quickly and safely without the need for additional skilled personnel. This saves work, time and costs, even when time windows are tight.
ELECTRICAL PLANNING FOR
STOREFITTING AND RETAIL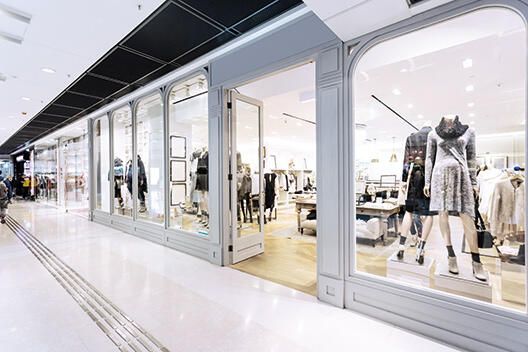 Light attracts people – every merchant knows that. With pluggable and decentralized infrastructure cabling, even unusual concepts can be implemented easily and subsequent adjustments or extensions can be realized at short notice.
ELECTRICAL PLANNING FOR
DIY STORES AND CONSUMER ELECTRONICS CENTERS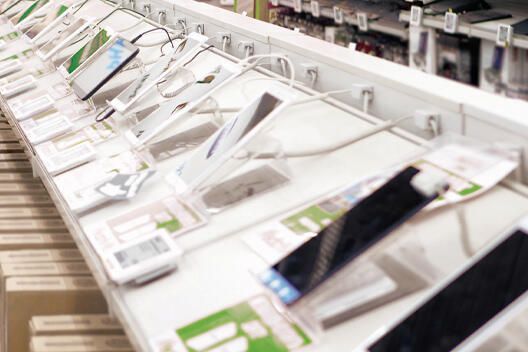 When it comes to changes in shelf layout or the entire topography of a sales floor, pluggable, flexible electrical installation systems are unbeatable – among other things, for safety or for quickly finding and eliminating faults.
ELECTRICAL PLANNING FOR
INDUSTRIAL BUILDINGS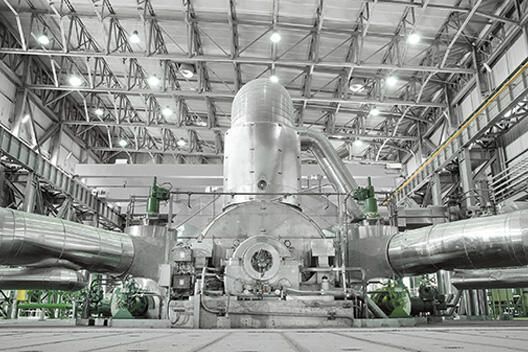 Industrial communication, Internet of Things, decentralized energy distribution: We have a suitable solution for every application – or develop an individual solution that fits your needs exactly.
ELECTRICAL PLANNING FOR
PARKING GARAGES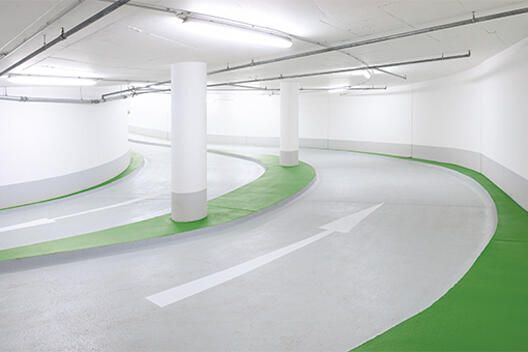 In parking garages, luminaires are indispensable for traffic safety and visitor orientation. For this purpose, individual luminaires or entire luminaire groups must be controllable flexibly and reliably. Pluggable systems offer clear advantages here in terms of installation and maintenance.
ELECTRICAL PLANNING FOR
HOSPITALS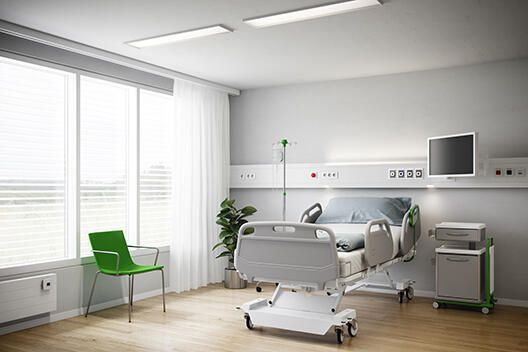 When space is at a premium because economic, social or political changes call old building and space utilization concepts into question, a decentralized, pluggable electrical installation offers decisive advantages and saves time, money and nerves.
Not found what you were looking for?
Our support for electrical designers knows no boundaries, regardless of the type of building.
Public buildings (e.g. schools, hospitals, theaters)
In many newly constructed public buildings, additional electrical facilities such as charging stations for electric cars must be taken into account during planning and installation. Here, too, you are always ahead with pluggable solutions.
Commercial buildings (e.g. office buildings, warehouses, shopping centers)
Commercial halls and industrial buildings need a stable and fault-free electrical installation to ensure that machines and systems function reliably and work safety is guaranteed. Pluggable solutions make it much easier for you to plan, install and maintain such projects.
Recreational and sports buildings (e.g. swimming pools, gyms, stadiums)
Recreational and sports buildings have special requirements, both in terms of safety and functionality. We have extensive experience in supporting electrical designers for electrical systems in swimming pools, gyms and stadiums. We know how to address special requirements for damp rooms and voltage drop, for example, or protective measures against water and electromagnetic interference with adequate solutions.
Infrastructure buildings (e.g. train stations, airports, bridges, tunnels)
Infrastructure buildings such as train stations and airports require high availability and reliability of the electrotechnical systems. We understand the special requirements such as emergency and safety lighting, fire protection requirements and provide solutions for reliable power supply and lighting.
Agricultural buildings (e.g. barns, stables)
We help in the design and installation of electrotechnical equipment in barns and stables. Taking into account humidity, protective measures and reliable power supply, our system ensures safe and efficient use of buildings.
Do you have any questions or would you like a consultation? Use our contact form and let us help you to successfully implement your projects!
PROVEN APPLICATIONS FOR ELECTRICAL PLANNING
THE RIGHT SOLUTION FOR EVERY TRADE
As an electrical planner, you have to take into account a large number of trades and implement their requirements and change requests. We support you with proven applications and optimally matched components that simplify every planning, project planning and installation.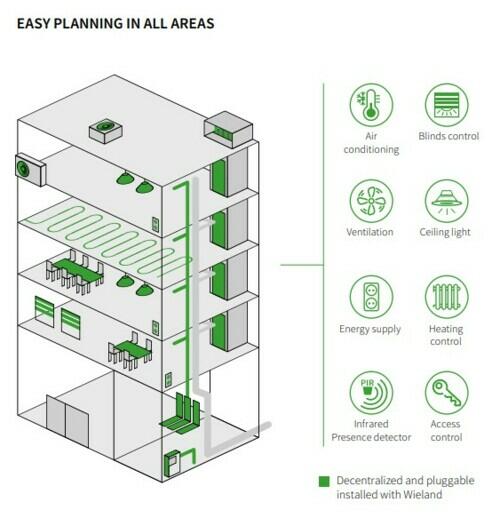 APPLICATIONS FOR LIGHTING


Depending on the type of building and use, different requirements are placed on the lighting. With a pluggable, decentralized electrical installation, you can react quickly even to changing requirements and provide all-round satisfaction to your customers.
Our solutions for lighting in the quick selection:
APPLICATIONS FOR THE ENERGY SUPPLY

Classic wiring, where every extension with new distribution and junction boxes increases the electrical chaos, has long been outdated. Pluggable electrical installation systems offer enormous advantages in terms of overview, efficiency and expandability and are certainly the better way to go.
Our solutions for energy supply in the quick selection:
Workstation/furniture/shelf wiring
Wall socket wiring
Desk wiring
Underfloor cabling
Retail space wiring
APPLICATIONS FOR DATA TECHNOLOGY

Data technology plays a crucial role in office and commercial spaces, industrial halls, schools and universities, hospitals and other public buildings. So opt for structured, decentralized and pluggable solutions right from the start.
Our solutions for data technology in the quick selection:
APPLICATIONS FOR ROOM AUTOMATION


Lighting and sun protection, air-conditioning and heating systems, lighting and media technology significantly increase the complexity of electrical installations. Modular, pluggable solutions shorten installation time, help prevent errors and can be easily expanded at any time.
Our solutions for room automation in the quick selection:
APPLICATIONS FOR BUILDING AUTOMATION


New buildings have to comply with ever stricter efficiency specifications and need optimally coordinated building automation to do so. Modular, pluggable systems meet not only current but also future requirements.
APPLICATIONS FOR SMART HOMES


In private households, too, the demands placed on electrical installations are increasing in line with technical progress. When it comes to wiring smart homes, decentralized, pluggable solutions really come into their own – and you can respond flexibly to customer wishes and expectations.
APPLICATIONS FOR SUN PROTECTION


A decentralized, pluggable electrical installation offers maximum flexibility, for example when retrofitting or expanding automated sun protection systems in office and industrial buildings as well as residential properties.
Our solutions for sun protection in the quick selection:
HIGH-QUALITY PRODUCTS FOR YOUR ELECTRICAL INSTALLATION REVOLUTIONIZE YOUR ELECTRICAL PLANNING
Pluggable electrical installation offers enormous advantages over conventional wiring because it saves you time and money, prevents mistakes, and allows you to implement changes quickly and easily. Learn more about our solutions and how they can make your daily work easier:
HARDWARE, SOFTWARE, SERVICE
WHAT CAN WE DO FOR YOU?
As the inventor of pluggable electrical installation, we offer you not only sophisticated technology, but also services that really get you ahead. From planning support and consulting to sampling or development of individual solutions: You can count on us.
PLANNER SUPPORT
Do you need support with your project? Make an appointment for a project meeting and let's find the best solution together.
PRODUCT SELECTION
You are not sure which products cover your application in the best possible way? Get advice to find the products you need faster.
SAMPLE
Do you need a sample for a larger customer project? We create prototypes or wire a sample room to help you convince your customers.
SITE LOGISTICS
Do you have deadline and cost pressure in your project? We deliver 100% tested, industrially manufactured assemblies directly to your construction site – saving you time and nerves.
SUSTAINABLE BUILDING
Would you like to make your building more sustainable? We support you with DGNB, LEED & BREEAM certifications. Because: Sustainability saves costs in the long run!
UNLIMITED SUPPORT
We are your reliable partner for every challenge – our wide range of services supports electrical planners in every situation!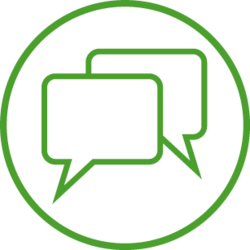 TOGETHER YOU CAN ACHIEVE MORE
JUST CONTACT US!
As a professional, you know exactly where you need support. As a professional, we know exactly what this should look like. Let's talk today about how, where and when we can support you. Just give us a call – or send us an e-mail, use the contact form or our call-back service.
Title
Topics
Record

GREEN BUILDING AND CIRCULAR ECONOMY

(59 Min.)

Green Building Certification through effective electrical installation/Circular Economy
Reusability in electrical installation
Innovative planning for the realization of the processes

Watch now!

REDUCE COSTS WITH PLUGGABLE INSTALLATION FOR FUNCTIONAL BUILDINGS

(60 Min.)

Pluggable installation vs conventional installation
Standardized solutions as a basis for simplifying planning
Available tools for your project planning support

Watch now!

INNOVATIVE ELECTRICAL INSTALLATION - INFRASTRUCTURE CABLING FOR ELECTRIC VEHICLE CHARGING (EVC) STATIONS

(47 Min.)

Challenges in installing wallboxes
Basic regulations
podis® the Wieland solution

Watch now!
No suitable event found?
Take a look at our webinar overview; there you will find recordings of previous webinars.
In addition, we offer one-day and multi-day seminars and live webinars that focus intensively on specific topics. Whether for career starters or seasoned professionals, our continuing education programs provide you with valuable practical knowledge, and our experienced trainers will be happy to answer any questions you may have.
SELF-SERVICE
Dates, FAQ, free software and apps – everything you need is here.
DOWNLOAD-CENTER
Tender texts, data sheets, certificates and manuals – download and use them directly.
ALWAYS WELL CONNECTED!
You have questions or need support around electrical planning?
Call us, write us a message or arrange a callback by one of over 1,700 Wieland pioneers – and benefit from the application knowledge and experience of a world market leader. We are at home in the electrical and electronics industry and would like to invite you to join us: Welcome to our world, welcome to Wieland!
Monday to Friday from 8:00 a.m. to 5:00 p.m.
Tel: +49 951 9324 996
E-Mail: building@wieland-electric.com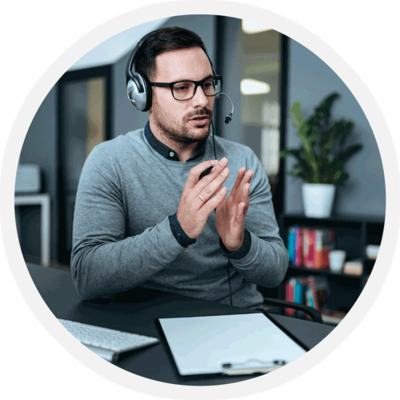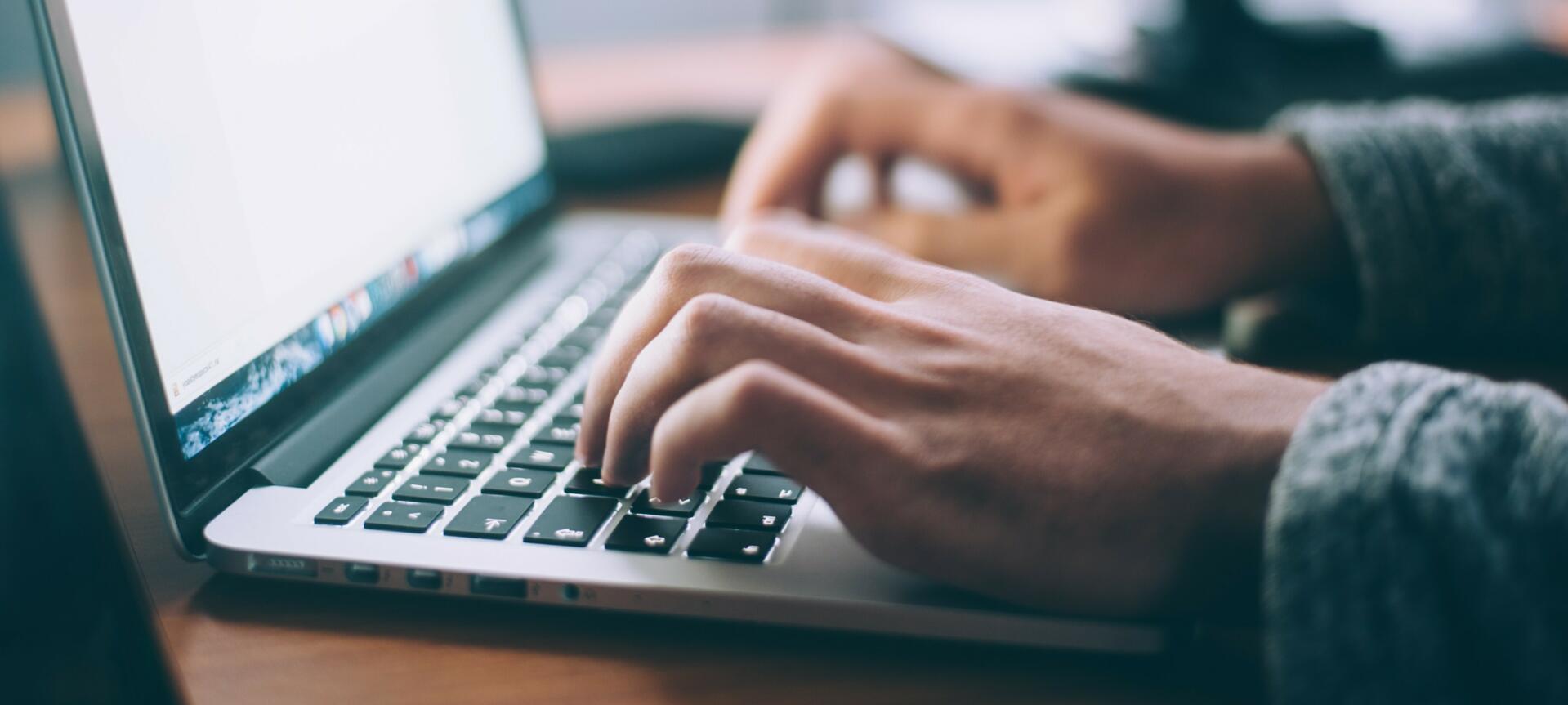 Your newsletter
Sign up for our free newsletter right away; that way you'll always be up to date. Secure your knowledge advantage and be the first to hear about product and process innovations, new solutions and current training offers.