INTERVIEW WITH ISOLECTRA:
PLUG & PLAY ELECTRICAL INSTALLATION IN PRECAST CONCRETE CONSTRUCTION
Interview recorded on 20.03.23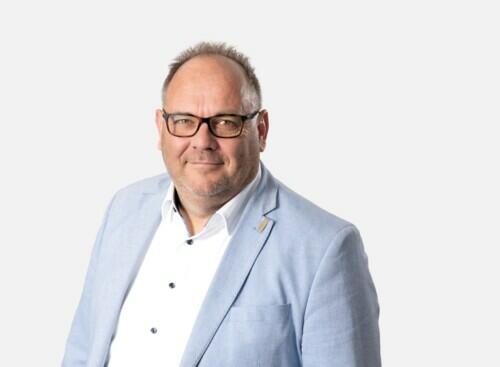 Casper Bontenbal, Marketing Manager at Isolectra. (Image: Isolectra BV)
ISOLECTRA BV
The Dutch company Isolectra BV, based in Rotterdam, is renowned as a specialist for plug-in electrical installations in buildings and public spaces. For the modular construction sector, Isolectra facilitates the installation directly into precast concrete components, relying on the Wieland PREFAB® solution portfolio from Wieland Electric. Casper Bontenbal, Marketing Manager at Isolectra, provides insights into the process and explains the system's advantages.
What requirements and challenges exist for electrical installations in precast concrete construction?
Naturally, the installation must be resistant to the chemicals in the concrete and withstand the conditions during the pouring and curing of the concrete. Moreover, it should meet all set requirements and be appropriately tested and certified. Ultimately, the electrical installations in the cast precast concrete components should be easily connectable. This sounds logical and straightforward, but it's intricate to implement.
Why did you choose Wieland Electric as a partner, and what advantages does the use of Wieland RST® and Wieland PREFAB® solutions offer?
How could we have chosen anything other than the products of our trusted partner Wieland Electric, the inventor of the plug-in installation? Besides, Wieland offers the waterproof RST® installation system, which has proven itself in harsh environments for many years. When we were looking for a way to cast the electrical installation directly into precast concrete components, the first choice was simple: RST® already meets many of the requirements needed for such installations, including IP69 protection, waterproofing, chemical resistance, mechanical robustness, a long lifespan, and the appropriate electrical specifications. The plug system didn't need to be changed. For us, it was just about producing the right cable, conducting the endurance tests, and starting the certification process.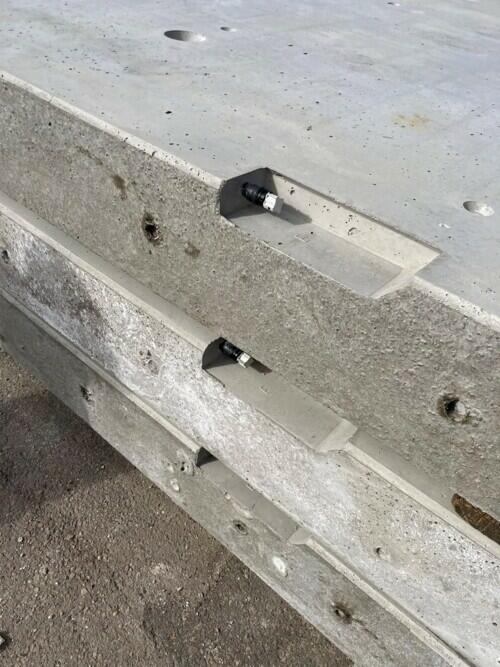 Wieland Electric's RST® system allows installations to be cast into prefabricated floors and walls, making them "plug-in" on site. (Image: Isolectra BV)
In which projects have you used the Wieland solutions so far?
We have already supplied prefabricated concrete installations for many housing projects. Starting with five pilot projects in 2020, we have now implemented installations for hundreds of houses. These installations were cast into prefabricated floors and walls, making these floors and walls pluggable on site. Many of these houses were produced and built in the Netherlands, but some houses were even exported as kits to the Caribbean and assembled abroad.
Can you tell us about customer feedback?
Our customers are thrilled. They quickly see the benefits or streamlining and accelerating construction. The building elements are delivered fully assembled. On-site, they are simply plugged together, and the system is ready to be connected to the switchboard – also via Plug & Play. This not only reduces the time and costs, but less staff and traffic are needed on site. This simplifies planning and reduces carbon and nitrogen emissions. However, it's crucial to thoroughly instruct everyone involved in the process about the plug-in installation concept and product handling.
"We expect a significant increase in modular buildings. A large part of these will be prefabricated concrete houses or hybrid houses with prefabricated concrete floors and wooden walls."
Casper Bontenbal, Marketing Manager at Isolectra.
What is your opinion on the market for Plug & Play installation in precast concrete construction and what do you think about the development in the next five to ten years?
Due to the high demand for more and affordable houses in the Netherlands, combined with a shortage of skilled workers and the need to reduce carbon and nitrogen on construction sites, we expect a significant increase in modular buildings, especially prefabricated houses. A large part of these will be prefabricated concrete houses or hybrid houses with prefabricated concrete floors and wooden walls. There are many innovative initiatives and several companies building factories to manufacture prefabricated houses. We are confident that the prefabricated house market will continue to grow in the coming years.
Thank you for reading our interview with Casper Bontenbal from Isolectra. We hope you gained insightful perspectives and look forward to sharing more exciting content soon.
WIELAND PREFAB® SERVICE OFFER
SUPPORT THROUGH ALL PHASES
With Wieland PREFAB®, you not only benefit from a technically advanced solution but also from our comprehensive service offer and continuous support from planning to logistics - all under one roof.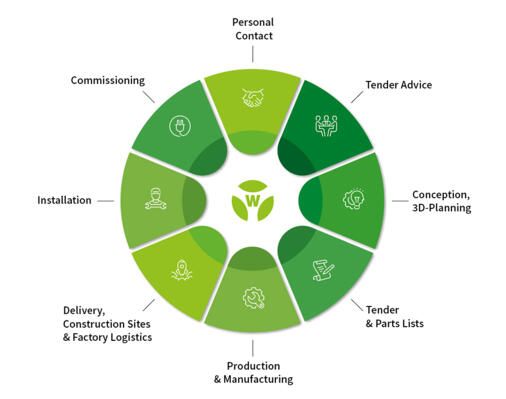 OUR READING RECOMMENDATIONS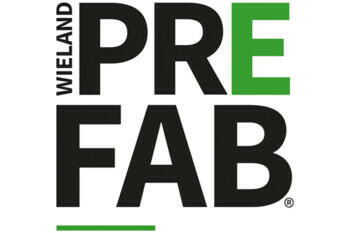 WIELAND PREFAB®
The construction industry is evolving, and Wieland Electric is pushing the momentum forward: With Wieland PREFAB®, modular construction becomes even more efficient. Our plug-in electrical installation systems can already be integrated into the industrial prefabrication process, avoiding intricate and time-consuming tasks in the factory and on site.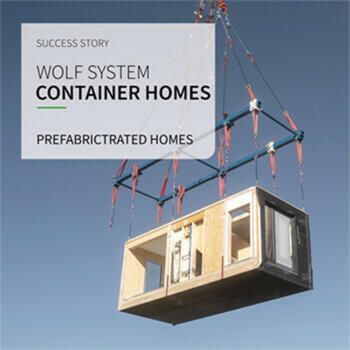 SUCCESS STORY - WOLF SYSTEM
The demand for prefabricated houses is continuously rising. Essential decision factors for this are speed and standardized manufacturing quality. We support with detailed planning, product commissioning per wall and house, and deliver directly to the production lines within a defined time window. WOLF-HAUS already trusts Wieland PREFAB® products and services from Wieland Electric.