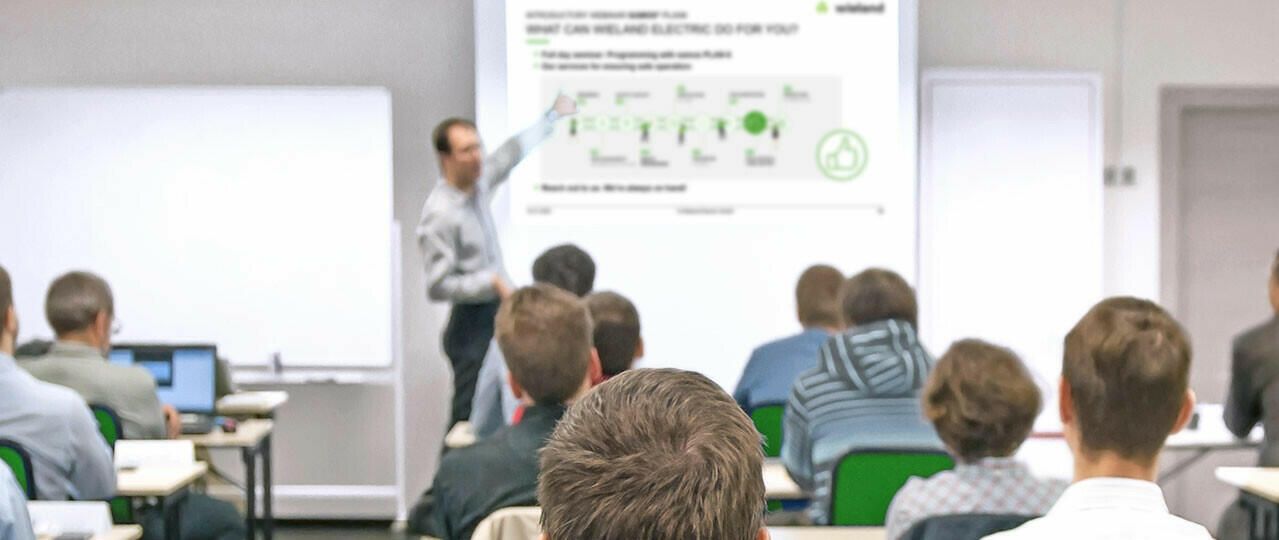 SUCCESS STORY - Elektro Anlagen Technik EAT
Greater Confidence in Safety Issues: Elektro-Anlagen-Technik EAT GmbH deepens safety expertise during a comprehensive training week hosted by Wieland Electric.
Elektro-Anlagen-Technik EAT GmbH
Whether goods are being moved on conveyor belts, heavy components transported via bridge cranes, or food dosed, the electrical equipment of the respective systems plays a pivotal role. Located in Wallenhorst, Lower Saxony, Elektro-Anlagen-Technik EAT GmbH takes charge of planning and executing such projects. To gain a deeper understanding of safety technology and to identify and correctly assess liability risks in advance, the company recently held a comprehensive safety training week, drawing on the expertise of Wieland Electric.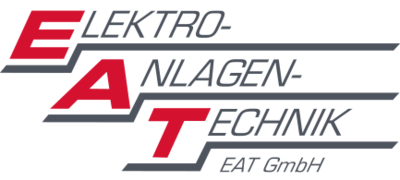 THE IDEA IN SHORT

IMPROVING SAFETY COMPETENCE THROUGH JOINT TRAINING
THE CHALLENGE
In industries where conveyor systems, heavy machinery, and precise dosing procedures are used, electrical equipment is central. Mastery of safety concerns and liability risks is essential for such projects.

THE OPPORTUNITY
Elektro-Anlagen-Technik EAT GmbH, a leading company in planning and implementing these systems, sought to deepen its safety competence. Recognising the importance of safety, the company organised an extensive safety training week to enhance its team's understanding.
THE SOLUTION
Wieland Electric devised a customised safety training programme for EAT GmbH. This included certification as Electrical Safety Experts, as well as workshops on Retrofit and the design of safety-relevant functions using Sistema. The cost implications for different performance levels and hands-on examples were also discussed.
EAT GMBH BOOSTS SAFETY COMPETENCE: SUCCESSFUL TRAINING WEEK WITH WIELAND ELECTRIC!
From machinery construction, food industry, conveyor systems to water and wastewater technology – EAT GmbH's services encompass all processes from project idea development, through engineering, to the implementation, maintenance and care of electrical systems. The subject of safety is highly valued, and was therefore explored in depth during a training week.
Wieland Electric put together a tailored training package that included training for certified electrical safety experts as well as workshops on Retrofit or designing and calculating safety functions using Sistema.
Wieland's trainer, Marcus Scholle, also discussed the cost implications of implementing various Performance Levels and tackled specific case studies, such as the partitioning of emergency-stop zones in large plants.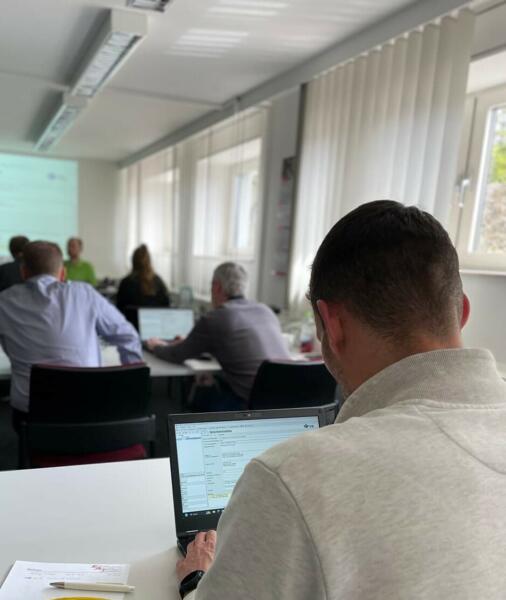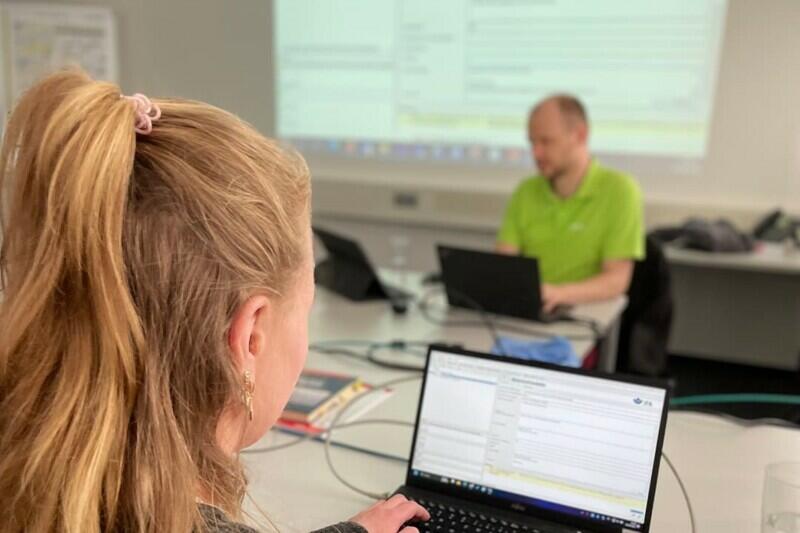 Intensive Training: A course participant attentively follows the instructions in the Sistema software program while keenly listening to the explanations given by the training leader, Markus Scholle.
PARTICIPANTS THRILLED BY NEW KNOWLEDGE AND ENHANCED WORKING METHODS!
As reported by the participants afterwards, the training week helped solidify existing knowledge and expand upon it. "The week was very informative and enlightening. The training reaffirmed our existing methods and taught us several improvements," said Torsten Wernke, Project Manager at Elektro-Anlagen-Technik EAT GmbH.
André Hoppe, the Head of Series Production at EAT GmbH, echoed this sentiment: "I learned a lot about rights and standards. I now approach the subject of safety technology with a bit more ease."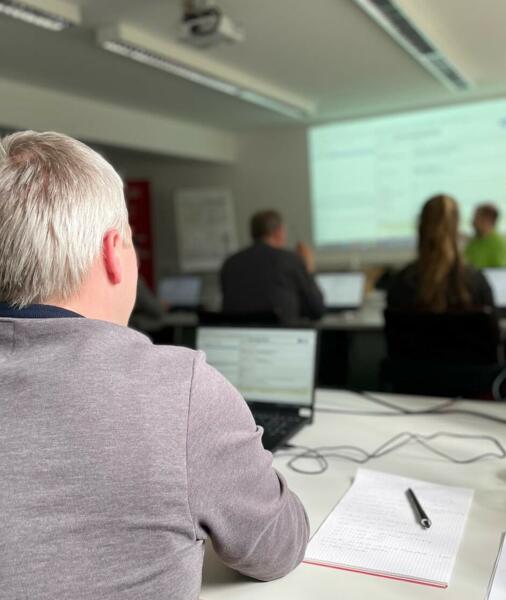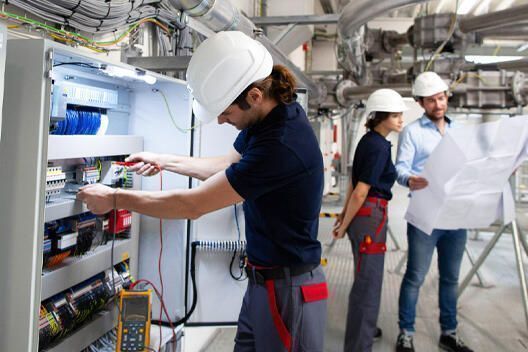 Both in engineering and consulting, service and customer care, Elektro-Anlagen-Technik has experienced and competent staff who regularly train and develop through courses. (Image: EAT GmbH)
WHAT OUR EXPERT SAYS
"After the successful training week, EAT is equipped to assess relevant questions on functional safety, demonstrate the safety suitability of control systems according to DIN EN ISO 13849-1/2 using SISTEMA, evaluate the impacts of modifications on a machine's conformity, and analyse and validate safety-related application software. This enables EAT to enhance efficiency in project handling, detect design flaws early, and minimise liability risks."
MARCUS SCHOLLE
- Consultant Safety Service & Training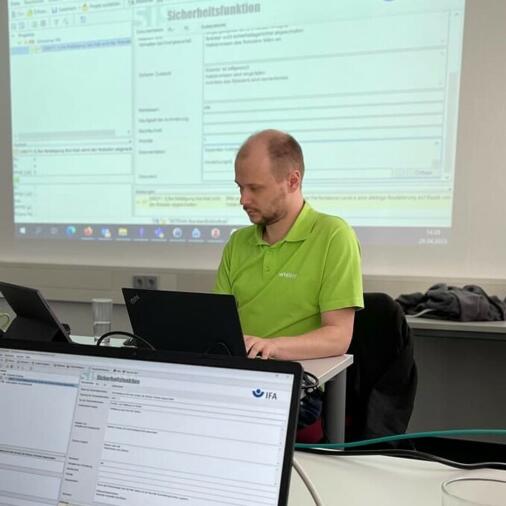 EXCLUSIVE TRAININGS ACCORDING TO YOUR REQUIREMENTS
We offer exclusive workshops and courses based on your specifications. Whether specific topics or a combination of different courses - we design customised training for your company.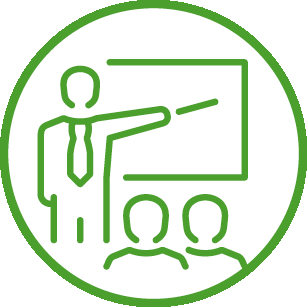 OUR READING RECOMMENDATIONS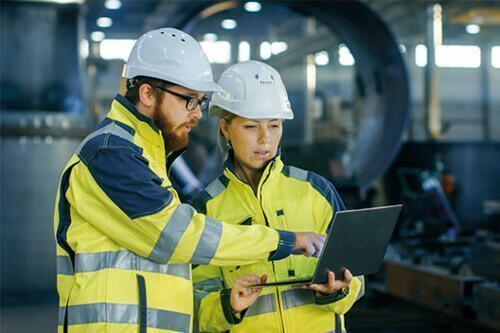 CERTIFIED ELECTRICAL SAFETY EXPERT
The Machine Safety Seminar "CESE – Certified Electrical Safety Engineer" covers the safety aspects of machines and systems, focusing on electrotechnics. Achieve certification with an emphasis on electrotechnics in just 3 days.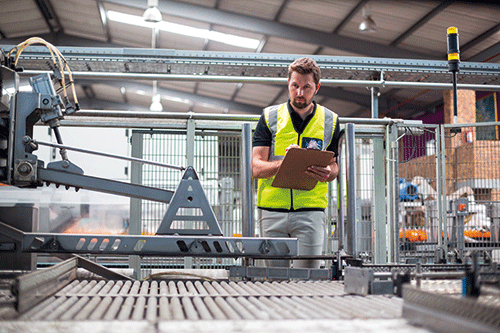 MACHINE SAFETY ADVANCED TRAINING
The requirements for manufacturers, operators, and suppliers of machines and systems are varied and strictly regulated. Machine safety is not a new topic and requires constant engagement with legal and normative requirements.