DOWNLOAD NOW FOR FREE!
Safe Torque Off is the most important safety function for driving motors. Activating STO puts the drive into a torque-free state.

The new podis® MS 5 HP decentralized motor starter integrates STO and thus realizes a separation of the power supply from emergency stop circuits. Wide, long cable runs and complicated distribution boxes are now a thing of the past - less effort and at the same time maximum safety up to PL e / SIL3.

Learn the normative basics about STO, the benefits and the role of the safety function within the new motor starter and download our "Did you know" article now for free.


DOWNLOAD NOW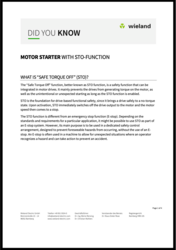 DECENTRALIZED MOTOR STARTER WITH INTEGRATED SAFE TORQUE OFF FUNCTION
podis® MS 5HP is the first decentralised motor starter in protection class IP65/ NEMA 12 with integrated Safe Torque Off functionality and the smallest motor starter in its performance class.
With the integration of numerous functions and the simple operation of the unit, the device brings efficiency to every phase of system operation - from planning to maintenance.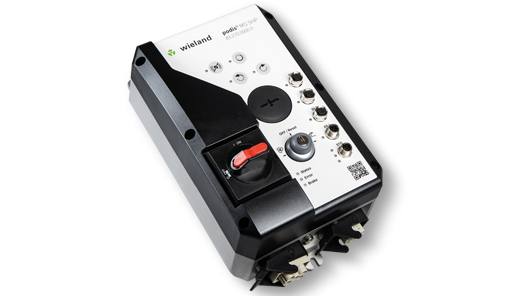 ASK US PERSONALLY!
You want more information about the motor starter?
We look forward to having a chat with you! Send us your inquiry via the contact form and let our experts contact you in an uncomplicated way.